How NASA overspent $35 million on software licenses
January 13, 2023
/
/
Comments Off

on How NASA overspent $35 million on software licenses
About: Licenseware specializes in license analysis automation and development to get licensing insights, from any data source, in minutes. Find out more about delivering better services on our website 👈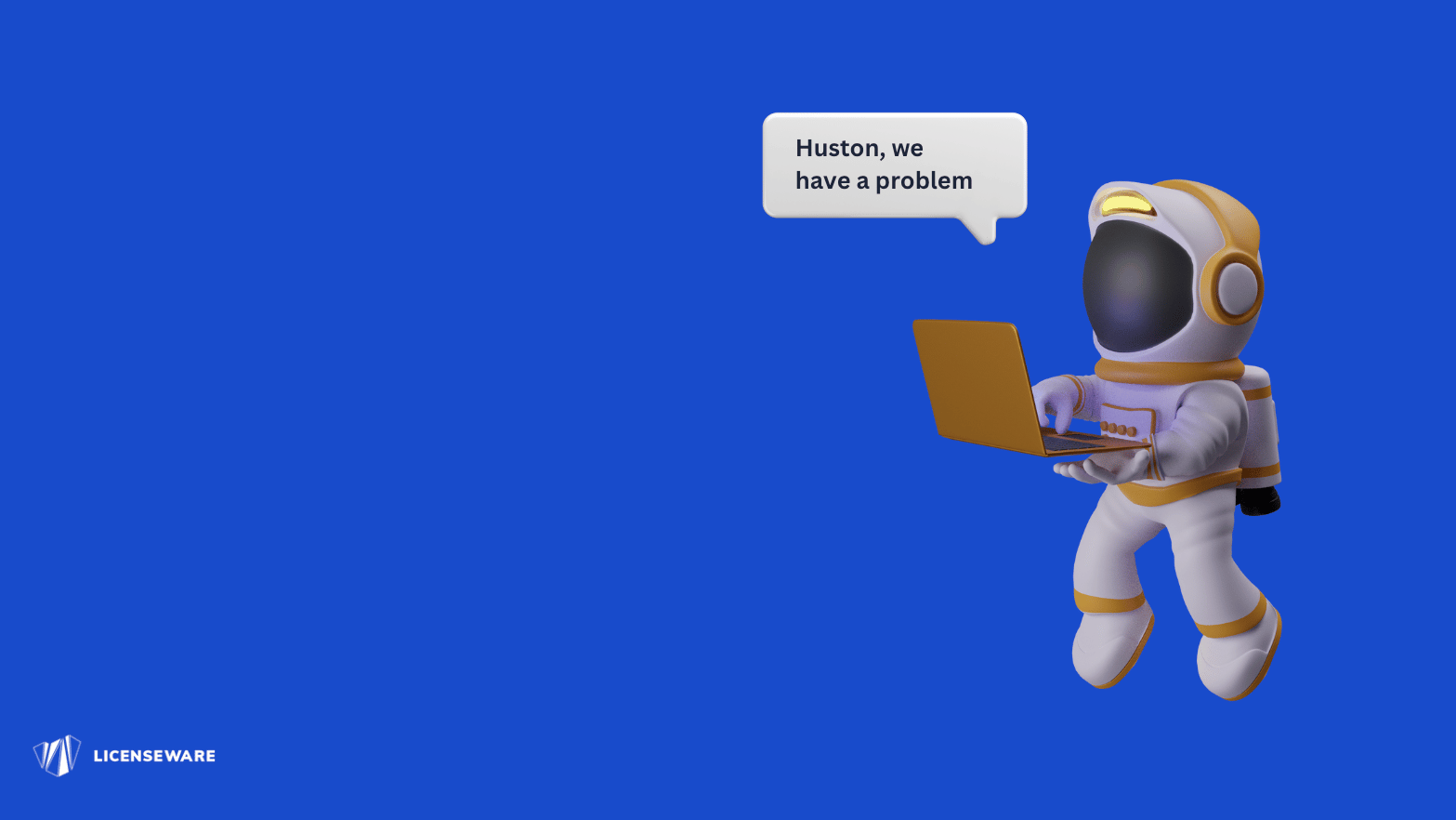 NASA's journey to the stars is impeded by a lack of proper software asset management (SAM), as detailed in a recent inspector general's report. The reports notes that NASA's current SAM practices have left the agency exposed to various cybersecurity risks and other significant operational and financial concerns. The agency, it seems, lacks a centralized program for tracking and managing software licenses and is plagued by operational breakdowns and and wasteful spending on unused licenses.
The report also notes that NASA has not implemented a centralized software asset management tool to discover, inventory, and track license data as required by federal policy. As a result, NASA has spent nearly $15 million on unused software licenses over the last five years. Additionally, the report highlights that NASA's software management issues begin at the early stages of the acquisition process, where the agency lacks a proper procedure to adequately approve and track its software purchases. These problems continue throughout the software lifecycle, resulting in unnecessary spending of approximately $35 million over the last five years – including $20 million in software fines, penalties, and overpayments.
At the current rate, the inspector general predicted that NASA is "years away" from achieving the goal of transitioning to a centralized and consolidated enterprise computing model that would successfully oversee its software asset management operations and ensure the implementation of federal cybersecurity best practices. The report suggests that efforts to implement an enterprise-wide software asset management program have been hindered by budget and staffing issues, as well as the complexity and volume of the agency's software licensing agreements.
To address these issues, the inspector general has recommended a series of actions to strengthen NASA's software management processes. These include implementing a single tool across the agency to oversee its software management operations, as well as a centralized repository of the agency's internally developed software applications. The report also calls for expanding software license awareness training and developing an agency-wide process to limit privileged access to certain software. Additionally, the inspector general recommends that NASA align its agency software management manager position to report to its chief information officer.
This is not the first time the inspector general has issued reports pointing to weaknesses in NASA's internal controls and supply chain risk management practices, as well as insufficient progress on the agency's path to improve its overall IT governance. NASA has largely concurred with the inspector general's findings and announced that it is in the process of piloting an enterprise-wide software asset management tool that is expected to take until 2027 to scale to enterprise. However, the agency has agreed to implement most of the recommendations in full by the end of 2023, including centralizing software spending insights, new classifications to track license infractions and true-up payouts, developing agency-wide processes to limit access to certain computer resources and further enhancing its software management practices.
Find out how Licensewares pay-as-you-go data agnostic ITAM toolbox helps organisations reduce the costs and risks associated to licensing in minutes.
If you find our articles useful, register for our monthly newsletter for regular industry insights 👇