Empowering partners to deliver innovative ITAM software and service solutions to their customers.
Automating manual analysis significantly increases speed to deliver and lowers overhead, that paired with the lower barrier to entry provided by data agnostic tooling grants a significant and competitive advantage in the market.
Automating tasks commonly performed by expensive resource on a global scale combined with the commercial advantage and customer values that this automation brings, profit increases considerably in comparison to manual processing.
Use our technology
Automate the analysis and determination of vendor license requirements from a myriad of data sources to deliver customer projects faster and with a higher profit.
Create new services
All our apps can create a multitude of services from quick ELPs to bespoke managed services and can be integrated to provide external self-service customer usage.
Sell our technology
Bring the new wave of modular ITAM applications to your customer base to ensure their needs are met from a technology perspective whenever required.
Develop together
We are a technology firm driven by community and partner input, we actively work in collaboration with parties to deliver custom applications to solve problems.
Testimonials
Accenture
Excellent experience with the Licenseware team. The members, the know-how, the platform, and the technology behind it, all combined brings good value to our customers and internally.

by Andre Guerreiro, Managing Director
Accenture
Our collaboration with Licenseware has been great from the start. They have such a positive attitude, have answered all our questions and helped us implement a tailored solution with efficiency. We're now saving a up to 50% of the time required to finish a large project. This allows us to focus even more on the quality of our deliverables.

by Andra Tarata, Technology Delivery Lead Manager
License Compliance Experts
A great team and an effective and essential solution to help ensure control in the management of software assets and avoid unnecessary risks. With Licenseware we have achieved savings up to 50%.

by Pedro Cuadros Fernández, Principal License Compliance Consultant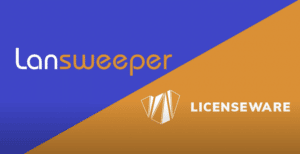 We're super hyped to announce our partnership with Lansweeper! 🥳 With a set of queries, you can now pull the required…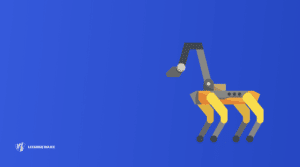 In my latest guest article for The ITAM Review, I'm opening the conversation on the upcoming challenge of managing the software…